I am remembering a couple of guys I met when we lived in Athens. Both are ordained pastors today but when I first met them, neither was walking w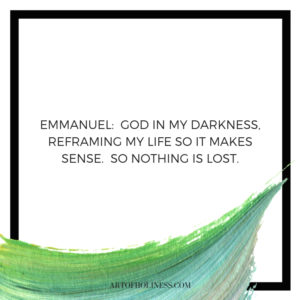 ith Jesus. One of them, Joe, was particularly angry with God when we first met. He would come to church and ooze anger, mentally disproving everything I was saying.  He was a big ball of negative. Much later, after he encountered Jesus, he told me one of the things that bothered him most in his angry days was when I would say during a message that Jesus redeemed my life from the pit. He hated when I said that.
For starters, Joe didn't think I had any pits in my life. He judged my story before he even knew it. And for another thing, he didn't like that language. It sounded too religious to him. And he was coming to church in a season when I was saying that a lot … that Jesus redeemed my life from the pit. I said it a lot because every morning on my way to church I drove past a bar I used to frequent. A bar called Nowhere.
That bar had some particularly bad memories attached to it. I probably hit bottom in that place. And every Sunday morning on my way to preach, driving past that bar I would be overwhelmed by the knowledge that God was not only with me now as a believer; he was also with me then. I know he was because at some point, Jesus crawled down into the pit with me and pulled me out of it. He redeemed my life from the pit. From nowhere.
And now when I visit with people who have been there and done that and who then encounter the living Christ, I think they have the best seat in the house. From their freshly redeemed perspective they can so clearly see who they were and who they are now.  And they know that the one variable is Christ — God With Us — who climbed down into their pit to pull them up out of it.
Emmanuel:  The one who redeems us from the pit.
Emmanuel doesn't come to cleaned up people. He was with Mary Magdalene when she still had those demons. He was with Peter the day Peter tried to correct him, tried to correct the Messiah of the universe. Emmanuel was there the day Judas made a plan with the priests to expose Jesus and condemn him. And he was there when Peter chopped off a guy's ear. He was there with all those people who walked right past him, totally clueless about his divinity, and he was there in that town with the demon-crazed pigs when the people told him to leave them alone. He was in the temple the day the priests were talking about him and even plotting to kill him. He was the one who got whipped and tortured and cursed at by people who never saw the other dimension of him. He was there with Pilate the day Pilate missed the fact he was in the presence of Truth Itself; Emmanuel said nothing because he knew that unless your heart is open, there's really nothing to say.
He was there. When you did the things you are ashamed of and when you fell short of your best and when you outright failed, He was there. Not just watching, but redeeming. Reframing. Isaiah says he took up our pain and bore our suffering, was pierced for our transgressions and crushed for our iniquities. By his wounds, we are healed. He willingly took on our limitations so he could understand our pain and be unafraid of it. He came to be with us as we walk through our worst, so he can redeem even the worst suffering and make it into something beautiful.
Emmanuel: God in my darkness, reframing my life so it makes sense. So nothing is lost.