Are these things true?
This was the question asked of Stephen, one of the followers of Jesus who served the first century church. Those who asked were antagonistic toward the movement and had seized Stephen because he was one of the more outspoken of the believers.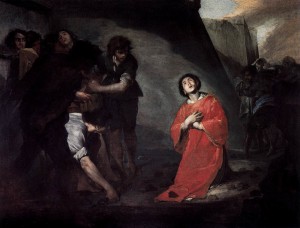 Stephen, knowing the danger of the situation, answered by telling them everything he knew to be true about Jesus.
His answer was beautiful, a perfectly worded account of the gospel from Genesis to John.
And his answer got him stoned to death. Christians now commemorate his martyrdom in the days just after Christmas.
When we interview for staff positions at Mosaic –whether it is for a childcare worker or a ministry director — we ask candidates to share the good news with us in about three minutes. I am surprised at the number of people applying for work in a church who can't do it. I think I know why.
It is because most folks have never had to. Most of us have never been required to articulate in our own words what it is we say we believe in.
Brothers and sisters, the gospel deserves our attention — first of all, because we claim to believe it, and second, because one day we may find ourselves having to answer the question, "Are these things true?" Lives hang in the answer to that question. Families in Nigeria are being displaced from their homes because of how they answered that question. Asia Bibi and Imran Ghafur have been in jail in Pakistan for seven years, awaiting trial for "crimes against Islam," because of how they answer that question. Christians are leaving their homes in Iraq and Syria because of how they answer that question. Families are being torn in two because of how they answer that question. Surely we owe it if not to ourselves then to those people who stand their ground when asked how they answer that question to have a reasonable answer of our own.
Are these things true?
Do you remember the dramatic rescue of thirty-three men who were trapped in a mine in Chile a few years ago? For seventeen days, it was believed that all thirty-three were dead, until somehow they got word to the surface that they were all alive. Not just some, but all.
For the next fifty-two days, that little group of men became an international fixation as the world watched their survival and rescue. They were coached in the art of survival, taught how to discipline their days so they could maintain sanity while they waited for those on the surface to figure out a rescue plan.
Eventually, a plan was devised and the rescues commenced. Do you remember how it was for us on the watching end? Every miner pulled up from beneath was celebrated. All thirty-three. Many of them dropped to their knees upon reaching the surface to thank God for their life.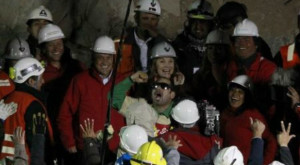 Mario was #9.
I can't imagine Mario coming up out of that shaft feeling so good about his own rescue that he forgets to care about the twenty-four still down in the mine. I cannot imagine the people of Chile losing interest after the first few rescues, shrugging their shoulders and leaving the scene for the boredom of it. That's not how great rescue stories work.
And in the same way, I cannot imagine a follower of Jesus coming up out of the darkness and shrugging his or her shoulders over those who are still down there, who will die down there if no one goes in after them. I cannot imagine a person with the spirit of Christ saying the others don't matter.
I can't imagine not having a reasonable answer to that question: Are these things true?
The gospel deserves our attention because there is a world full of people out there who haven't been rescued yet, and no follower of Jesus should feel complacent or comfortable as long as there are people waiting for a fair account of the gospel.
Are these things true?
How you answer that question is critically important. The Kingdom of Heaven is coming and only those who see Jesus in the answer will participate in it.